Posted on
By Bamboo Ballroom Calgary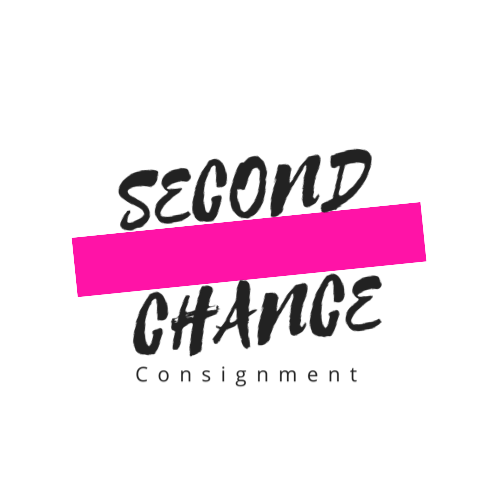 SECOND CHANCE!
Welcome to our SECOND CHANCE Consignment Program, 2.0!
Originally we started off collecting clothing that had been previously purchased only from Bamboo Ballroom, but based off the success of that launch, and our desire to be apart of eco solution in the fashion industry, we are EXPANDING the program!!
We are opening Second Chance 2.0 and are on the hunt for trend driven, mid priced to high-end women's fashion purchased new within the past two years.
It's no secret that the fashion industry can be environmentally taxing on our planet, and while we have sourced out brands that are doing their part with water reduction, sustainable materials, and recycled fibres, we want be apart of the up-cycle full circle. 

We will be also accepting vintage styles in excellent condition, based on a piece by piece situation. 

Selections are made based on style, brand/label and condition. Clothes must be freshly cleaned, in-season, and in perfect condition. We will not accept items with stains, holes, missing buttons, or other disrepair. We accept and sell all sizes as long as they fit our requirements for quality.
Brands Accepted:
Levi's
Free People
Club Monaco
Lululemon
One Teaspoon
BB Dakota
Mink Pink
Gentle Fawn
OBEY
Minimum
Aritzia
Zara
+ More
You, as the Consignor, will receive 50% of the selling price after items have sold.
Management sets the price of all items based on brand, style, etc.
Bring your items in early in the season for maximum selling time.
Drop off windows:
Spring/Summer season:  January - July
Fall/Winter season:  July - January
CONSIGNMENT PROCESS
Call or email the store anytime to check on the status of your account.
You can drop off anytime - currently no appointment is necessary! Processing time takes a few days. We will notify you by email when the items we are not accepting are ready to be picked up. You will have 5 days to retrieve your leftover items and after that time items will be passed along to one of our charity partners. We cannot hold unclaimed items longer than 5 days due to storage limitations. Items not retrieved 5 days after we email you will be donated to charity - no exceptions.
Please bring freshly laundered items in sturdy garbage bags or reusable bags – with a maximum of 2 large garbage bags. No hangers, garment bags, bins, or boxes please.
Clothes will be priced, steamed and merchandised in the same taste as our current clothing displays and will remain on the sales floor for approximately 2 months, after which time anything unsold will be donated or added to our discounted area. You may retrieve any unsold items whenever you wish. You are responsible for keeping track of the timeline for your own clothes - we do not contact consignors to pick up their goods at the end of a season.
Money will accumulate on your account as items sell and will never expire. You can use your credit towards in-store purchases or receive a cash payout at anytime for amounts under $100. Payouts via e-transfer are done on the 15th of each month for amounts over $100. Consignors must call to request their payout before the 15th of the month.


We do not accept:

- Lingerie or undergarments
- Swimwear (except popular styles new with tags attached)
- Athletic Wear (with the exception nearly new Lululemon)

- Jeans (except popular high-end brands and styles in perfect condition)
- Formal wear (grad dresses, wedding dresses, formal shoes, etc.)
FAQ's
Q: Will my items be put on sale without my consent?
A: Items are subject to sale at any time. We have select sales throughout the season as well as store-wide clearance sales at end of season.
Q: What if I'm unable to pick up my leftover goods within the 5 day window?
A: We cannot give any extensions for picking up returned items. Items not picked up within 5 days from our email will be sent to charity. You have the option of having someone else pick up your returns for you.
Q: What if one of my items is stolen?
A: Clothes are left at your own risk. We cannot be responsible for loss or damage.
Q: What if I come in and I don't see my items displayed and they haven't sold?
A: Items may be removed from the floor at any time by management discretion. This would be due to damage or disrepair, lack of interest, and space needed for new items.
Please Note: Unsold items will be donated after the 2 month period or added to our Sale Section at end of season. You will not be contacted so please be mindful of when your 2 month period expires if you wish to have your clothing back.
Local Charities We Donate To:
Dress For Success
Women in Need Society (WINS)